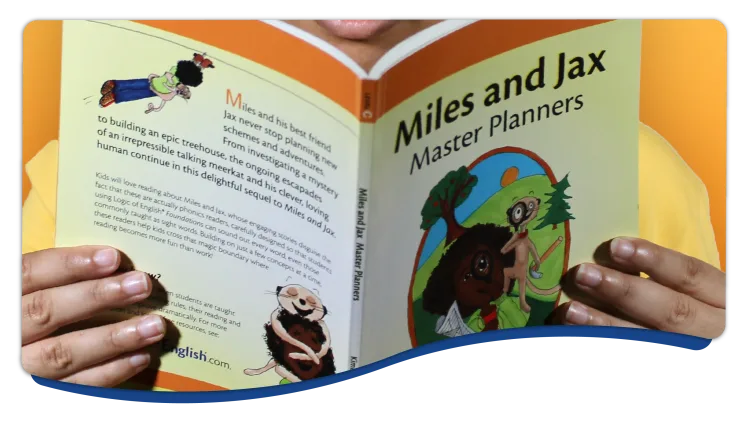 Build Mastery Through Practice
Controlled fiction and nonfiction texts crafted by our experts integrate with activities from the Student Workbook to engage students in social learning, expand their background knowledge and nurture their critical thinking skills. This entry point for practical application shows students how reading can empower them to explore and learn about any subject.
Fiction books are integrated into every level, while nonfiction stories are introduced in Level C and continued through Level D.
Expand Your Students' Imagination With Phonics-Controlled Fiction
With Foundations readers, students will meet unforgettable characters and go on imaginative adventures while practicing Reading Foundational Skills and covering the Reading Literature Standards.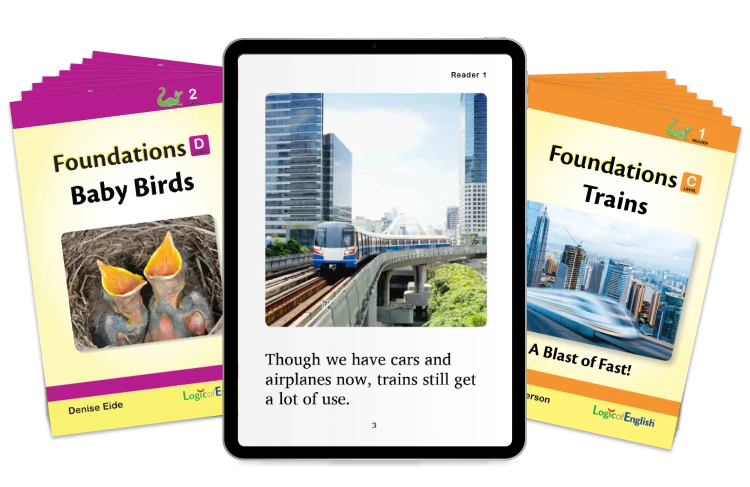 Develop Academic Reading Skills With Decodable Nonfiction
Foundations nonfiction books are tailored to expand students' background knowledge and support them in developing the skills needed to read informational texts with success. These books are designed to meet the reading standards for nonfiction.
Readers That Grow With Your Students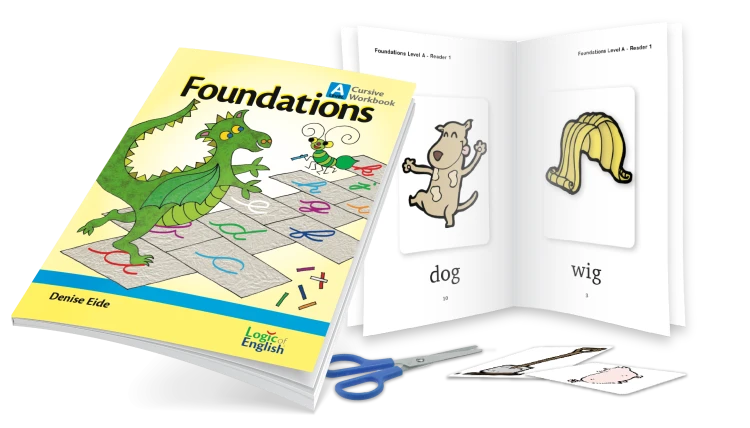 Foundations A Readers
Conveniently located in the back of the Foundations A Student Workbook, students create their own readers by gluing the correct picture onto each page. Foundations A student-created readers ensure that students develop good reading habits, preventing them from guessing and "picture reading."
Imaginative Phonics-Controlled Fiction
Foundations B has two sets of readers: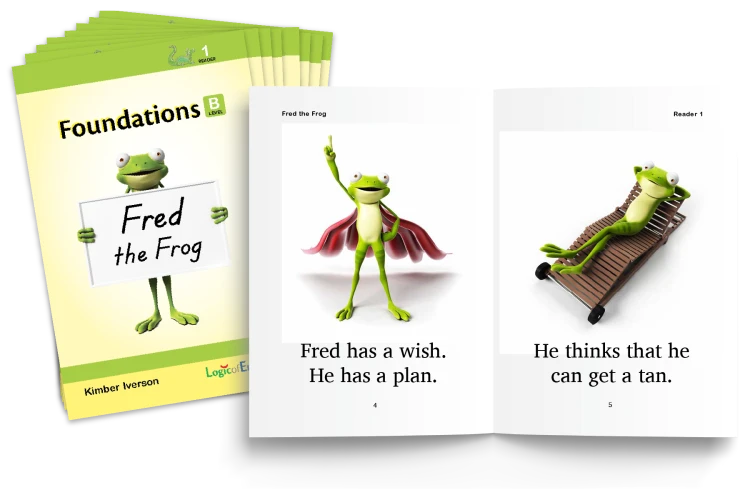 Foundations B Readers
Delightful stories that provide practice of multi-letter phonograms; uppercase letters; silent final E's; high-frequency words such as the, a, and was; and long vowels.
---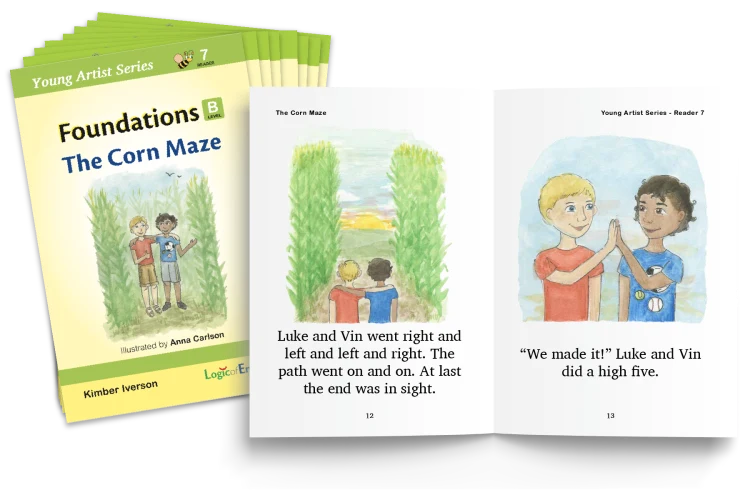 Foundations B Readers: Young Artist Series
Continue to build fluency and increase student confidence with captivating stories controlled for phonograms and spelling rules and illustrated by student artists.
Informational Texts and Early Chapter Books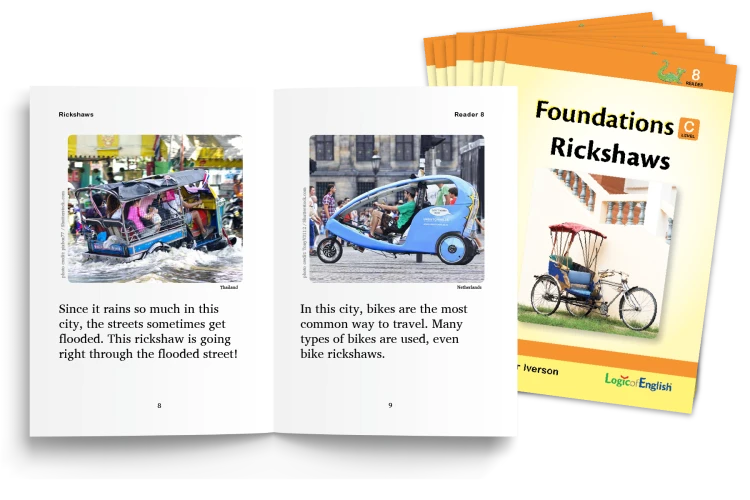 Foundations C Readers
These eight nonfiction readers explore a variety of STEM and multicultural topics. With multisyllabic words, longer sentences, and fascinating, informative nonfiction... you'll never guess they are phonics-controlled!
---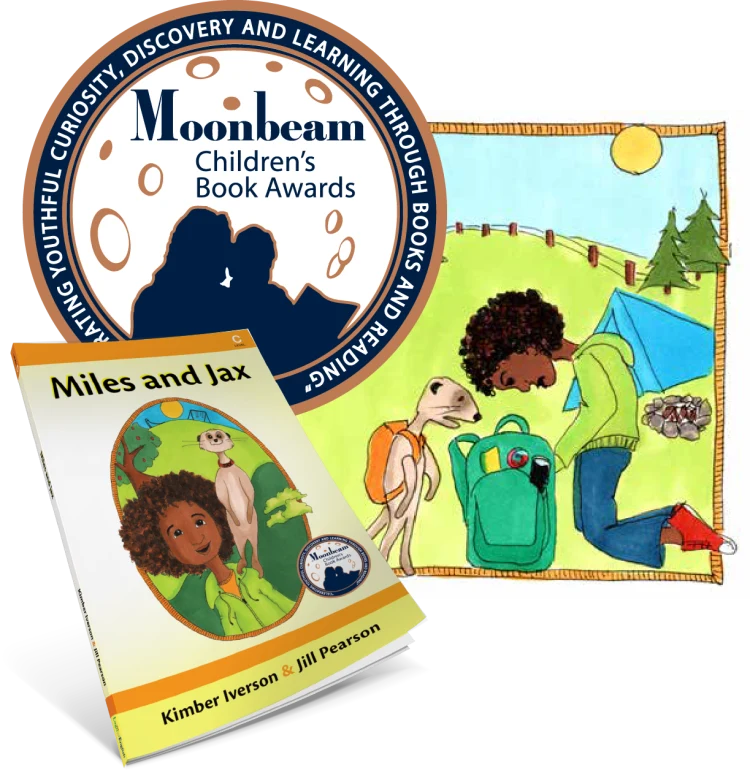 Miles and Jax
Students will learn important life lessons by reading the extraordinary adventures of a talking meerkat named Jax and his best friend, Miles! Miles and Jax strengthens a students' phonics skills while tapping into their curiosity and love for reading.
---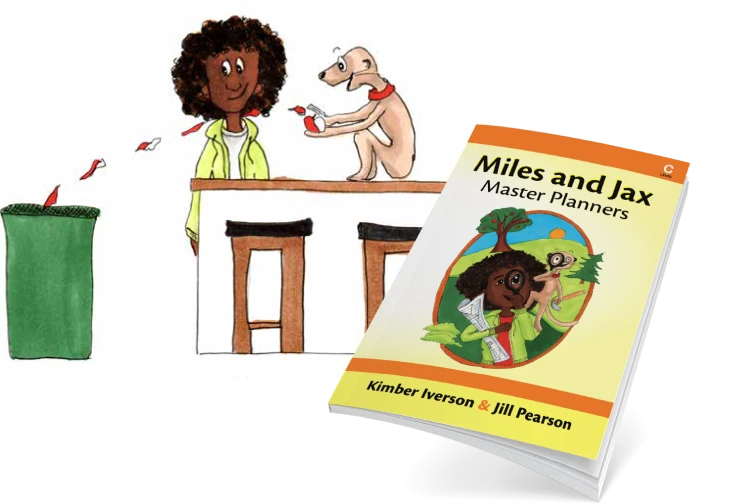 Miles and Jax: Master Planners
Used in the second half of Foundations C, Miles and Jax: Master Planners has been carefully designed so that students can sound out every word, even those commonly taught as sight words.
Deepen Comprehension Skills With Informative Texts and Classic Children's Literature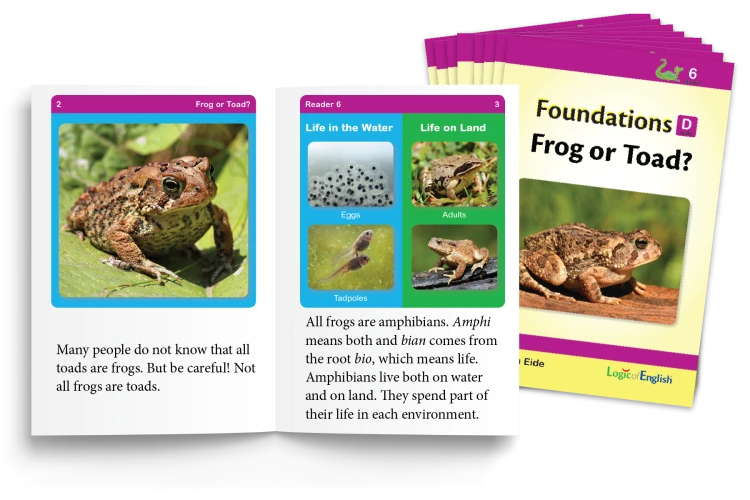 Foundations D Readers
Foundations D Readers are nonfiction texts that expand students' background knowledge to further deepen their understanding of the literature books found in the Foundations D - Children's Literature Set.
---
Foundations D - Children's Literature Set
The 11 books in this set provide the spine for the Foundations D lessons! Develop your students' love of reading by introducing them to beloved children's authors such as Mo Willems and Grace Lin.

*Every Foundations D Reader is paired with a book from Foundations D - Children's Literature Set in a playful, ironic twist between fiction/nonfiction of the same content!
---

Enhance Your Curriculum with the Doodling Dragons Songs!
Written and recorded by Jill Pearson, Cover Art by Ingrid Hess
Sprinkle extra joy throughout your lessons with catchy songs that introduce students to all the sounds of A-Z and 49 multi-letter phonograms!
Foundations incorporates these decodable readers with practice activities from the Student Workbook!